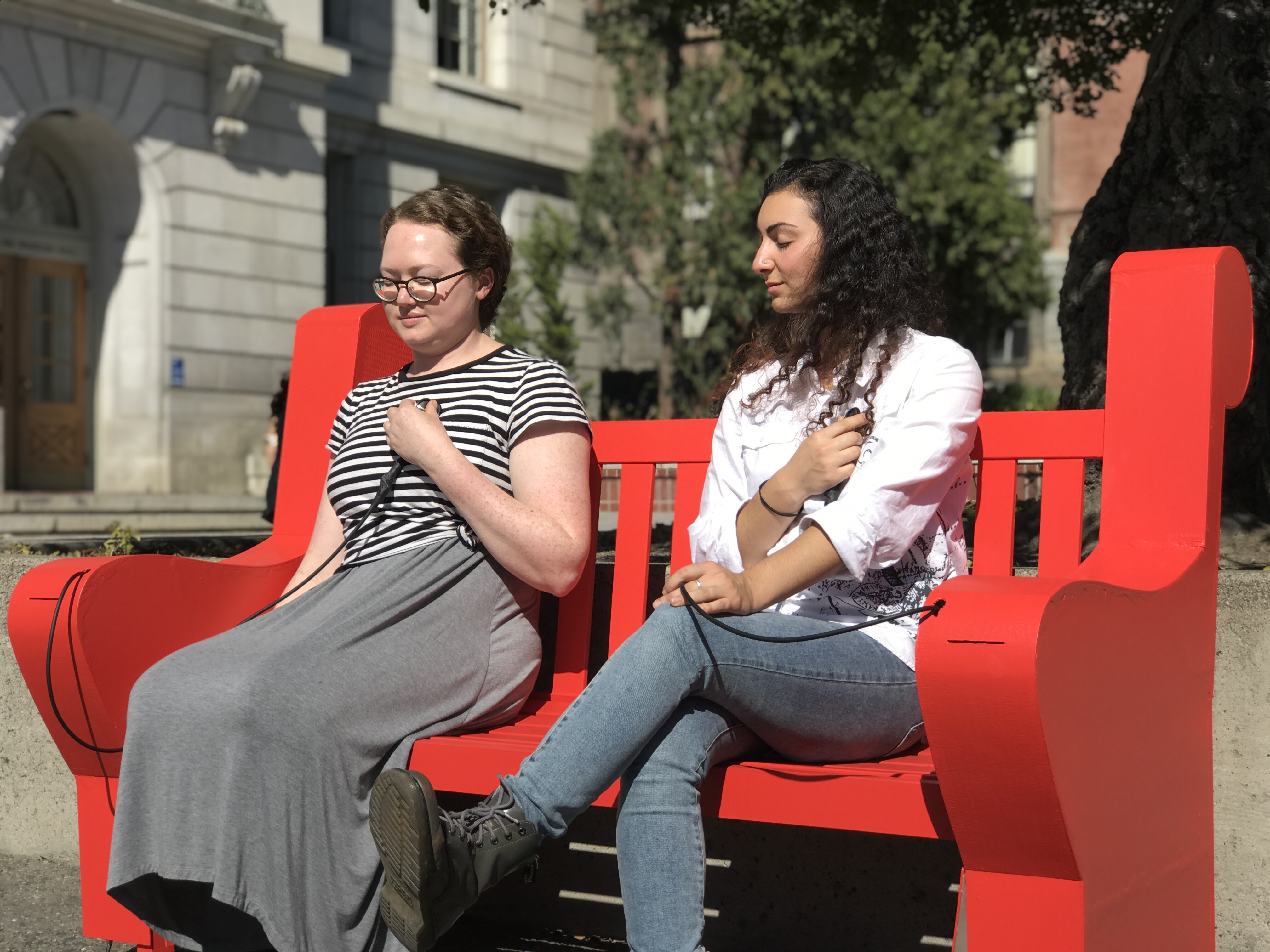 Heart Sounds Bench Indoor Demo from Noura Howell on Vimeo.
`Smart city' narratives herald promises of IoT data-driven innovations leveraging biosensing technologies. We argue these prevalent narratives often overlook a potential benefit of city living: affirmation. We designed the Heart Sounds Bench, which amplifies the heart sounds of those sitting on it. We outline our design intent to invite rest, reflection, and recognition of others' lives in public space. We share results from a pilot study of 19 participants. Participants expressed feeling connected to a shared life energy including others and the environment, and described heart sounds as feeling intimate yet anonymous. Finally, we elaborate the concept of life-affirmation in terms of recognition of others' lives, feeling connection, and respecting difference with opacity, as a way of helping 'smart city' designs embrace a multiplicity of desires.
This project is supported by a Jacobs Innovation Center Catalyist Grant (listing), a Center for Long Term Cybersecurity Grant (listing), and a CITRIS/Banatao Institute Tech for Social Good Award (listing). Early project stages were supported by an Arts Research Center Fellowship.
Press Coverage
Heart Sounds Bench - Jacobs Innovation Center from Noura Howell on Vimeo.
Noura Howell, Greg Niemeyer, Kimiko Ryokai. 2019. Life-Affirming Biosensing in Public: Sounding Heartbeats on a Red Bench. Human Factors in Computing Systems (CHI'19). pdf url